Privacy
Vancity Investment Management Ltd. (VCIM) is a wholly-owned subsidiary of Vancouver City Savings Credit Union (Vancity).
We take your privacy very seriously. Please visit the Vancity website for more detailed information about our corporate privacy and security policies. While not all of this information is applicable to the work we do at VCIM, it should address any concerns regarding how we manage your personal information.
Legal
PLEASE CAREFULLY READ THESE TERMS AND CONDITIONS, WHICH GOVERN YOUR USE OF VANCITY INVESTMENT MANAGEMENT LTD'S (VCIM) WEBSITE. YOUR USE OF VCIM'S WEBSITE WILL BE DEEMED TO CONSTITUTE YOUR ACCEPTANCE OF AND AGREEMENT TO BE BOUND BY THESE TERMS AND CONDITIONS. IF YOU DO NOT AGREE WITH THESE TERMS AND CONDITION, YOU MAY NOT USE THE WEBSITE. YOU MAY PRINT OR DOWNLOAD A COPY OF THESE TERMS AND CONDITIONS AGREEMENT AT ANY TIME.
These terms and conditions govern your access to and use of VCIM's Website and the content, information and services provided on through the Website. They exempt VCIM and other persons from liability or limit their liability and contain other important provisions that you should read. Each time you use the Website, the most current version of these terms and condition will govern your use. Accordingly, when you use the Website you should check the date of these terms and conditions (which appears at the top of these terms and conditions) and review any changes since the last version.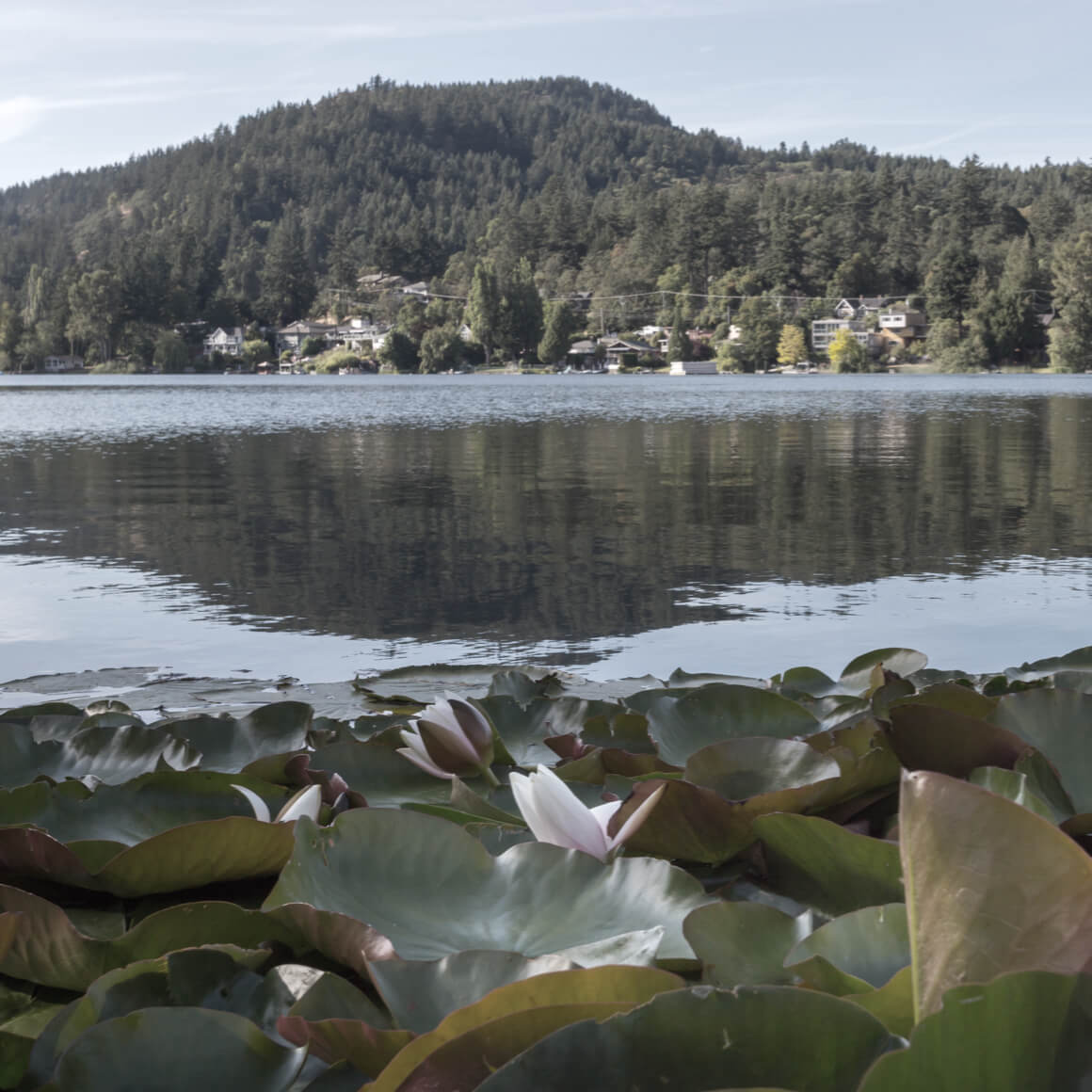 The Vancity Group of Companies
Vancity is a values-based financial co-operative serving the needs of its more than 523,000 member-owners and their communities in the Coast Salish and Kwakwaka'wakw territories, with 59 branches in Metro Vancouver, the Fraser Valley, Victoria, Squamish and Alert Bay.
With $25.6 billion in assets plus assets under administration, Vancity is Canada's largest community credit union. Vancity uses its assets to help improve the financial well-being of its members while at the same time helping to develop healthy communities that are socially, economically and environmentally sustainable.
Vancity Investment Management Ltd. is a wholly owned subsidiary of the Vancity Group of Companies (the "Vancity Group" or simply, "Vancity"). Vancity is comprised of Vancouver City Savings Credit Union, and its subsidiaries, affiliates and business partners, including Vancity Community Investment Bank, Vancity Insurance Services Ltd. Vancity Investment Management Ltd., Vancity Enterprises Inc., Vancity Capital Corporation, Inhance Investment Management Inc. and Vancity Community Foundation.
Vancity Investment Management Ltd. (VCIM) is a wholly owned subsidiary of Vancity.
Board of Directors
The VCIM Board of Directors provides management oversight and guides the firm's strategic direction.  The Board is comprised of President of VCIM and VP, Wealth Management, Vancity.
Warranties and Limitation of Liability
Information and documents provided on this Website are provided "as is" without any warranty. VCIM uses reasonable efforts to furnish accurate and up-to-date information on this Website; it does not, however warrant its accuracy, adequacy, timeliness or completeness. Fees and other information is subject to change at any time without notice to users and fees on the site may not immediately reflect such changes.
Your use of this Website is at your own risk. In no event will VCIM, its suppliers, and the other parties involved in creating and delivering this Website's contents be liable for any damages, losses or expenses of any kind arising from or in connection with this Website or its use or any person's inability to use the site, or in connection with any failure of performance, error, omission, interruption, defect, delay in operation or transmission, computer virus or line or system failure, loss of data or otherwise, even if VCIM, or its representatives, are advised of the possibility of such damages, losses or expenses.
No endorsement of any third party products, services or information is made or implied by any information, material or content referenced or included on, or linked from or to this Website.
Availability of Products and Services
Products and services of VCIM referenced or included on the Website are available only in Canada and not in all provinces or territories. Products and services are not intended for, or available to persons resident or located elsewhere. VCIM's products and services may be available in other provinces or territories in accordance with provincial laws. VCIM reserves the right to make the final determination on whether or not you are eligible for any particular product or service.
Changes to these Terms and Conditions
In its discretion, VCIM may supplement or change these terms and conditions from time to time, for any reason and without any prior notice or liability to you by posting revised terms and conditions on the Website. Each time you use the Website, you should check the date of these terms and conditions) and review any changes since the last version. By using the Website after these terms and conditions have been revised, you accept and agree to be bound by the revised terms and conditions. If you do not agree with each provision of the revised terms and condition you may not use the Website. You may not supplement or change these terms and conditions in any way.
Services and Advice
Vancity Investment Management provides discretionary investment management services to individuals, unions, non-profit groups, foundations, trusts and other organizations. Our team analyzes, researches and selects the mix of high-quality securities most appropriate for your investment portfolio.
The information found on this website is for informational purposes only and is not intended to provide specific financial, investment, tax, legal, accounting or other advice to you, and should not be acted or relied upon in that regard without seeking the advice of a professional.  Your advisor can help to ensure that your own circumstances have been properly considered. All products and services are subject to the terms and conditions of any applicable agreements.
The information on this website does not constitute an offer or solicitation to buy or sell any product, service or security to anyone in the United States or any other jurisdiction in which such an offer or solicitation is not authorized or to any person to whom it is unlawful to make such an offer or solicitation.  This website is intended for Canadian residents only.  VCIM may not have representatives in all provinces or territories.
Links to Third Party Sites
The VCIM Website may contain images of and links to third party Websites ("Linked Sites"). The Linked Sites are not under the control of VCIM and VCIM is not responsible for the contents of any Linked Site, including without limitation any link contained in a Linked Site, or any changes or updates to a Linked Site. VCIM is not responsible for webcasting or any other form of transmission received from any Linked Site nor is VCIM responsible if the Linked Site is not working appropriately. VCIM is providing these links to you only as a convenience, and the inclusion of any link does not imply endorsement by VCIM of the site or any association with its operators. You are responsible for viewing and abiding by the privacy statements and terms of use posted at the Linked Sites.
Any dealings that you have with third parties (including advertisers) using any Linked Sites, including the delivery of and the payment for goods and services, and any other terms, conditions, warranties or representations associated with such dealings are solely between you and the third party. VCIM shall not be responsible or liable in any way for any part of such dealings. Any collection, use or disclosure of your personal information by the third party will be governed exclusively by the third party's privacy policy and any consent or agreement between you and the third party relating to such collection, use or disclosure.
Additional terms and conditions that pertain to the use of a specific Linked Site will be disclosed to you, from time to time, on the VCIM Website in the form of a notice accompanying the link to such a site. Such notices form part of these terms and conditions and by accessing a Linked Site to which such a notice applies, you agree to be bound by the additional terms and conditions contained in the notice.
Use of Cookies
In order to provide better service, we will occasionally use a "cookie". A cookie is a small piece of information which a Website stores on your web browser on your computer and can later retrieve. The cookie cannot be read by a Website other than the one that set the cookie. We use cookies for a number of administrative purposes. They let us store information that you have already told us, so we don't have to ask you again. They also allow us to measure what parts of our site customers prefer to see, and what parts are less popular. Most cookies last only through a single session, or visit. None will contain information that will enable anyone to contact you via telephone, e-mail, or regular mail. You can set up your web browser to inform you when cookies are set or to prevent cookies from being set.
Intellectual Property
The content of this site is protected by copyright.
The Website, as well as the selection and arrangement thereof, are the sole property of VCIM and/or its licensors and are protected by patent, copyright, trademark and other intellectual property laws and may not be used except in accordance with these terms or with VCIM express written consent. VCIM grants no other privileges or rights in the Website to you, and you must keep intact all patent, copyright, trademark and other proprietary notices on the Website. Any content owned by VCIM's licensors may be subject to additional restrictions. Except as expressly provided in these terms and conditions, no part of the Website may be copied, reproduced, republished, uploaded, posted, publicly displayed, encoded, translated, transmitted or distributed in any way to any other computer, server, website or other medium for publication or distribution or for any commercial enterprise, without VCIM's express prior written consent. For the purposes of clarity, sharing this Website through social media is expressly permitted by VCIM, provided that no modifications or alterations of any kind are made to any content that has been shared.
All trademarks, service marks, trade names, logos and trade dress, whether registered or unregistered (collectively the "Marks") that appear on the Website are proprietary to VCIM or such Marks' respective owners. You may not display or reproduce the Marks other than with the prior written consent of VCIM or the Marks' respective owner, and you may not remove or otherwise modify any trademark notices from any content on the Website. The Marks are protected by trademark, trade dress, copyright, and various other intellectual property rights and unfair competition laws. All rights reserved.
In addition, all page headers, custom graphics, button icons, and scripts are trademarks, service marks, trade names and/or trade dress of VCIM or their respective owners, and may not be copied, imitated, or used, in whole or in part, without the prior written permission of VCIM.
The terms and use for the Fidelity Clearing Canada (FCC) portal can be found here: Terms of Use for VCIM Portal for Clients.
General
If any provision in these conditions of use is held invalid or unenforceable under applicable law, the remaining provisions will continue in full force and effect. These conditions of use shall be governed by and construed in accordance with the laws of the Province of BC and applicable laws of Canada. You hereby consent and submit to the non-exclusive jurisdiction of the courts of the Province of BC sitting in the City of Vancouver in any action or proceeding related to your use of this site.
VCIM is a member in good standing with the Portfolio Management Association of Canada (PMAC).  Established in 1952, the association is the representative organization for Investment Counsel and Portfolio Managers in Canada to share best practices and industry knowledge.
The fees charged by VCIM are for investment management only and are calculated as a percentage of assets under management.
Contacting Us About This Site
If you have any questions or comments about this website, please contact us vcim@vancity.com